2013 Speaker Bios & Video Presentations

John P. Hussman, Ph.D.
Dr. John Hussman is the president and principal shareholder of Hussman Strategic Advisors, the investment advisory firm that manages the Hussman Funds. He holds a Ph.D. in economics from Stanford University, and a Masters degree in education and social policy and a bachelors degree in economics from Northwestern University. Prior to managing the Hussman Funds, Dr. Hussman was a professor of economics and international finance at the University of Michigan. Dr. Hussman is also the Director of the John P. Hussman Foundation which is dedicated to providing life-changing assistance through medical research, education, and direct aid to vulnerable individuals having urgent needs or significant disabilities.

Michael Pettis
Michael Pettis is a Senior Associate at the Carnegie Endowment for International Peace and a finance professor at Peking University's Guanghua School of Management, where he specializes in Chinese financial markets. He has taught at Tsinghua University's School of Economics and Management and at Columbia University's Graduate School of Business.  He is also Chief Strategist at Guosen Securities (HK), a Shenzhen-based investment bank. He received an MBA in Finance in 1984 and an MIA in Development Economics in 1981, both from Columbia University. Michael is a contributor to the Financial Times and also writes an influential and widely-respected blog, China Financial Markets, on his website, mpettis.com. Michael is the author of The Volatility Machine: Emerging Economics and the Threat of Financial Collapse.

James Chanos
Jim Chanos is the founder, president and managing partner of Kynikos Associates, a short-selling investment firm that serves domestic and offshore clients through investment funds, partnerships, corporations and managed accounts. Chanos opened Kynikos in 1985. Barron's dubbed his short-sale of Enron shares "the market call of the decade." Chanos is chairman of the Coalition of Private Investment Companies. In that role, he has testified before Congress and provided comments on regulations proposed by the Securities and Exchange Commission and the Financial Services Authority in the United Kingdom. At the Yale School of Management, Chanos is a visiting lecturer in finance, teaching a class on the history of financial fraud. Chanos received his bachelor's degree in economics and political science from Yale University.

John Mauldin
John is a renowned financial expert, a New York Times best-selling author, a pioneering online commentator, and the publisher one of the first publications to provide investors with free, unbiased information and guidance, Thoughts from the Frontline—the most widely read investment newsletter in the world. John's company, Mauldin Economics, publishes a growing number of investing resources, including both free and paid publications aimed at helping investors do better in today's challenging economy. In addition to publishing, John is cosponsor and host of the Strategic Investment Conference—an annual event for accredited investors that draws a faculty of some of the most respected investment and economic luminaries in the world. He is also a sought-after contributor to financial publications including The Financial Times and The Daily Reckoning, as well as a regular guest on CNBC, Yahoo Tech Ticker, and Bloomberg TV. John is the author of several books, most recently Endgame: The End of the Debt Supercycle and How It Changes Everything.


Mike "Mish" Shedlock
Mish is the author of the widely followed Mish's Global Economic Trend Analysis where he has provided prescient and often irreverent coverage of global economic trends for over 8 years. His blog has received critical and popular acclaim from the New York Times, Time Magazine, CNBC, Bloomberg, and was named one of the best business blogs in 2011 by Strategist News.  Mike is a registered investment advisor representative for Sitka Pacific Capital Management where he provides economic and market analysis.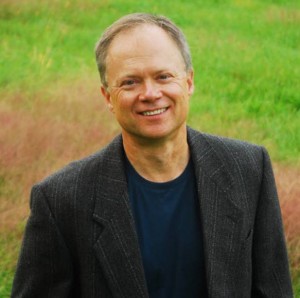 Chris Martenson
Dr. Chris Martenson is an independent thinker, educator, and author of a popular website, PeakProsperity.com . His Crash Course video series explores the intertwining significance of the "three E's"—the economy, energy, and environment and offers articulate, dynamic insight into the workings of our monetary system. Chris earned a PhD in neurotoxicology from Duke University, and an MBA from Cornell University. His background as an educator helps him animate complex material with wisdom and humor. A fellow of the Post Carbon Institute, Chris's work has appeared on PBS and been cited by the Washington Post. Chris is an accomplished presenter who has offered the Crash Course seminar all over the United States. The online course has been translated into several languages, and been viewed nearly a million times. His website offers ongoing commentary and rigorously factual analysis into financial and energy-related issues and events as they unfold.
And our guest moderator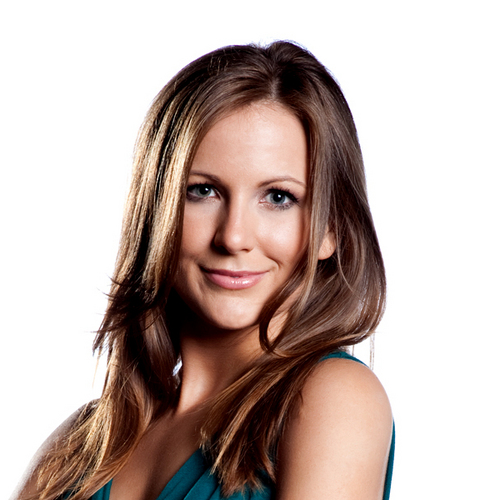 Lauren Lyster- Yahoo! Finance's The Daily Ticker
Prior to Yahoo! Finance, Lauren was host of Capital Account, a daily, live alternative finance/economics show broadcast internationally on RTTV. Filmed in Washington DC, the show focused on the intersection of policy, markets, and the global economy.  She has interviewed some of the biggest names in finance and economics, ranging from fund managers, to policy makers and politicians. Prior to hosting Capital Account, Lauren traveled internationally in her role as a news correspondent, reporting from the field at events such as the G20 summit in Canada, the presidential election in Brazil, UNGA gatherings in NYC, and the NATO Summit in Lisbon.  Lauren earned her Bachelor's degree in journalism, with a double major in gender studies, from the Medill School of Journalism at Northwestern University.
If you like and appreciate hearing from these speakers, please consider making a donation to further ALS research and/or please plan on attending our 2014 Wine Country Conference in April 2014 where we will be raising money for Autism. You can enter your email address in the sidebar to receive periodic updates about the 2014 event.
Mike "Mish" Shedlock Conference Welcome Remarks
Michael Pettis: The Consequences of Chinese Rebalancing: Q&A with Jim Chanos
Chris Martenson: A Grand Experiment: Q&A with John Mauldin
John Mauldin: Unsustainability: Q&A with Lauren Lyster
Jim Chanos: China: The Edifice Complex: Q&A with Lauren Lyster
Mike "Mish" Shedlock: A Brief Lesson in History: Q&A with Chris Martenson
John Hussman: An Unstable Equilibrium