Why Autism Society of America
In May 2012, Mish's wife Joanne passed away after a long battle with Progressive Bulbar Palsy, a particularly aggressive form of Amyotrophic Lateral Sclerosis (ALS), better known as Lou Gehrig's disease.
A few months prior to her passing, Mish started a fundraiser for the Les Turner ALS Foundation. After her passing, the Wine Country Conference was conceived as a way to get some of the brightest economic and market minds together in one place to raise additional funds for ALS research and to honor Joanne's memory. Our fantastic speakers and attendees showed their support for Mish and all that he has contributed to our community. All together, we raised approximately $500,000!
The inaugural event was so successful, we decided to make it an annual event and this year, inspired by Dr. John Hussman, have dedicated funds to autism  programs via the Autism Society of America.
Net proceeds from the Wine Country Conference will go the Autism Society of America, a 501c3 non-profit. These funds will be specially designated for individual grant requests on the local level, which will be jointly considered by the Autism Society and the Hussman Foundation. Emphasis will be placed on grants which focus on high-impact programming for individuals on the autism spectrum and their families.
About Autism Society of America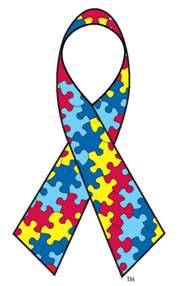 The Autism Society, the nation's leading grassroots autism organization, exists to improve the lives of all affected by autism. We do this by increasing public awareness about the day-to-day issues faced by people on the spectrum, advocating for appropriate services for individuals across the lifespan, and providing the latest information regarding treatment, education, research and advocacy.
Founded in 1965 by Dr. Bernard Rimland, Dr. Ruth Sullivan and many other parents of children with autism, the Autism Society is the leading source of trusted and reliable information about autism. Through its strong national network of affiliates, the Autism Society has spearheaded numerous pieces of state and local legislation, including the 2006 Combating Autism Act, the first federal autism-specific law. The Autism Society's website is one of the most visited websites on autism in the world and its quarterly journal, Autism Advocate, has a broad national readership.
The Autism Society also hosts the most comprehensive national conference on autism, attended by 2,000 people each year. Our Information and Referral team, our program staff and our strong affiliate presence in states and communities throughout the country serve thousands of families each year who are searching for help in their journey with autism.
The Autism Society's national office is headquartered in Bethesda, Maryland. We are proud to be one of the few organizations to have members on the autism spectrum serving as active members of our board directors as well as in other leadership positions throughout the organization. Temple Grandin was the first member-elected person with autism to serve on the Autism Society Board of Directors, in 1988.
The Autism Society's Panel of Professional Advisors (PPA) sets the standards for our Options Policy that governs our practices, and we are proud to count the top professional autism experts on our PPA. The Autism Society's Advisory Panel of People on the Spectrum of Autism (PSA) is a first-of-its-kind advisory panel comprised solely of individuals with autism who help Autism Society staff create programs and services that will advocate for the right of all people with autism to live fulfilling, interdependent lives.
Each year, people with autism, families and professionals volunteer thousands of hours to help the Autism Society achieve its mission of improving the lives of all those affected by autism. To each and every one of you, thank you.